What makes this an essential?
A care facility's honest approach towards maintaining an optimal relationship with its patients is the original thought behind this idea. In order to achieve this, it is important for a hospital to make its patients feel that they are supported in the post care process. Unlike the traditional CRM which shoots the same email to hundreds of its customers, I designed this app to make it relevant to the patients within a particular specialty; which in this case is pediatrics.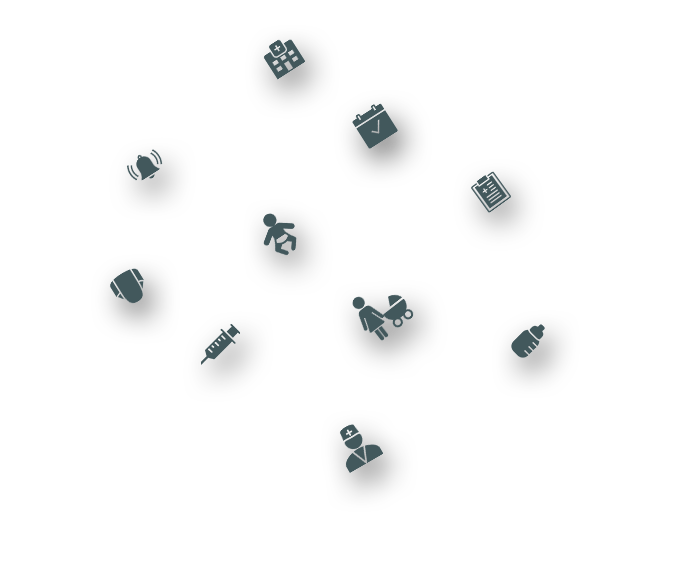 Immunization Reminders

The app lets the mothers know of their kid's upcoming vaccination or immunization and schedules an appointment with the hospital/doctor.

Electronic Medical Record

We live in a time where we no longer accept the absence of electronic medical record. In this case, the record is maintained from the time of birth.

Every month the app posts questions to calculate the development quotient of the child. The questions are carried forward every month till a doctor's visit is essential.

Feed times/types, diaper change and sleep patterns all of these can be recorded, reminded and tracked within the app over weeks and months which make it a mother's favorite.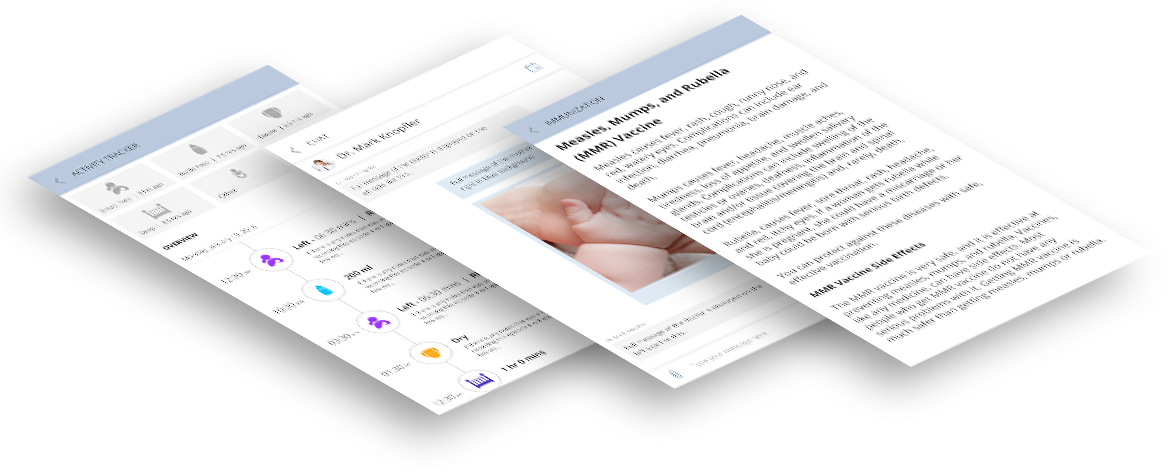 and also makes it usable?
Inclusive Experience
Intuitive user interface can be advocated as one the factors but it's not everything. Based on the age, gender, vitals and observing other details from treatment, development milestones and immunizations the app educates the new mother with articles taken from an integrated knowledge base. The app also lets you chat with your doctor and share documents via chat in the need of the hour.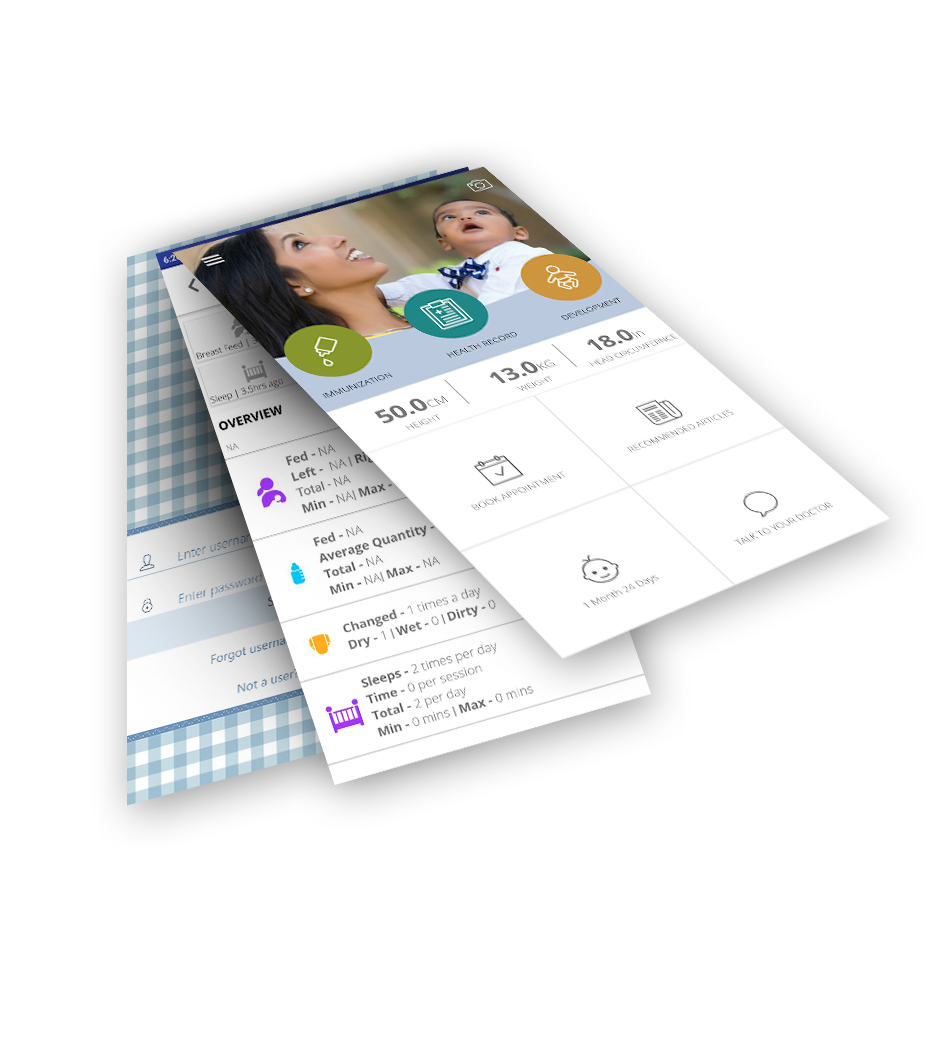 Ability to do more
It is not just designed to be monitored & managed by one user (mother), the app recognizes the medical record number and allows you to register more users (father, nanny) through proper authentication and allows them to use the app for same profile. What more does a mother wish from a hospital post her care process? Yes, we didn't leave the thought of adding baby profiles if she is a mother of twins or more.
To top it all, the mother can update a gallery with the pictures of her growing kid and share them on her favorite social networks. Today's mothers want to share their love.
Skills Needed
My contribution to the project can be divided into 3 segments.
Formalize a strategy with the hospital's management on relationship building.
Interviews with pediatricians and new mothers to design a service and enhance the user experience
Design an intuitive user interface including information architecture.
Somebody had to write the code to make these ideas real and it wasn't going to be me. Luckily, the company had many talented developers. I did my best to make their job as easy as possible.